Every passing graduate dreams to become a boss one day. In reality, it's not easy at all. Because, it takes effort, time and skills to become a self-made boss (An Entrepreneur).
Apparently, turning one's self successful own boss is not piece-of-cake but it's not impossible either. Here, you'll need to learn how to become an entrepreneur and this journey isn't easy. Well, learning entrepreneurship gets easier when done in hard way, and it is super complicated when it is carried out in easy ways. Perhaps, easier said than done, especially for fresh graduates from universities and colleges, transforming one's self into successful businessman/businesswoman demands passions, planning and persistence.

Here, I'm sharing 5 ways to learn entrepreneur for fresh graduates. They are easily applicable, time-bound, result-oriented and most importantly, helpful for everybody living anywhere around the globe.
1- Always Think Critically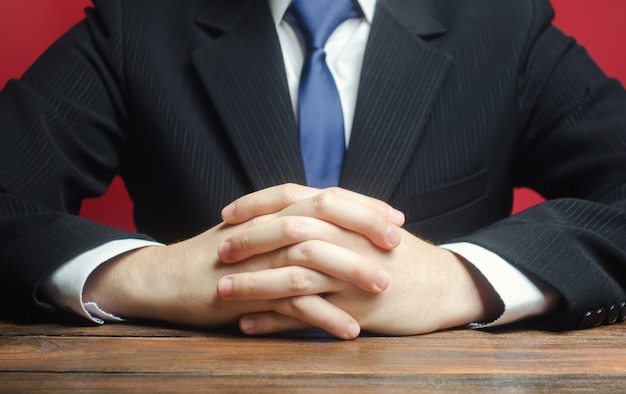 Believe it or not- Entrepreneurship is like a bumpy ride. There isn't anything linear in the world of business because what is applicable today might be obsolete by tomorrow.
Therefore, it is indispensable to think critically in order to run a business successfully. Fresh graduates straight-out- of-universities tend to make rash decisions because they are young, energetic and reckless and their adrenaline rush pump in to blind their decision-making prowess. In the real world, things don't work like this. An entrepreneur needs to be very analytical and mindful of his endeavors. In plain words, you can't make your entrepreneurial idea work unless you've learnt to analyze things critically.
Most of the entrepreneurs are a breed of their fantastical worlds. Misfortunately, they present ideas with zero realistic values in the real world. Although, creativity and imagination are pillars of successful business. However, an idea should be realistic with realistic values for end-users.

Therefore, an idea that can be visible is definitely salable and it's the leveraging force of critical thinking that lands would-be-successful-entrepreneurs into the world of endless possibilities and opportunities because you've assessed the idea already critically and you're ready to launch your business venture which is going to transform the lives of millions of people worldwide.
2- Learn from Industry's Experts
For recent graduates with zero or minimum experiences, managing business might be hard-nut-to-crack as it's not always easy to experience, experience and experience in
this fickle world of entrepreneurship. This is the lifecycle of a business doomed to fail badly even within a couple of years. Don't shy away from learning from industry experts. Find a mentor, be patient, learn and reflect and you will be equipped with hands-on experience to cope up with the in-and-outs of the business world.
There are many real-life examples of mentor-mentee relationship that prove that all best inventive and innovative products, services or apps that we use every day or interact daily bred from mentor-mentee collaboration. Here, I'm presenting you few of them below:
Steve Jobs mentored Mark Zuckerberg: He created Facebook- a $55.838 billion online social
media and social networking service.
Barbara Walters mentored Oprah Winfrey: She hosted The Oprah Winfrey Show for long 25
years and became highest-earning talk show host.
Larry Summers mentored Sheryl Sandberg: She became Facebook's COO (Chief Operating Officer).
Mentors are lighthouse. They guide when going gets tough. They correct you when you're making mistakes. They help when you need them most. So, look for an expert before embarking on your entrepreneurial journey and accomplish your business goals.
3- Get Sales Experience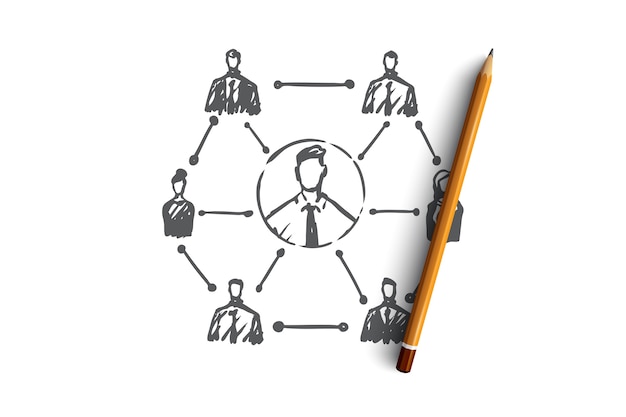 Zero-sum competition is inevitable in entrepreneurship. Either you win or you badly lose. And, there is no third option, Period.
Therefore, you should get first-hand sales experience- as a fresh graduate. Selling gives you instant impression of how do customers think and how they make buying decisions. Likewise, you get to know buyers' personas of your clients: psychologically and demographically. Plus, you learn an important skill in a business- how to strike a deal and succeed with a win-win situation.

In a recent study by United States Department of Labor, more than 60% of start-ups fail within the first 5 years and reason: They fail to come up with the right strategy to execute right business plan at the right time.

Well, reasons may vary but not having failproof plan to sell products or services is one of the key reasons that business fail, even though they have good
products, and they work their tails off to spread the word of mouth or market digitally across different social media platforms.
Therefore, if you're a newbie with fresh graduate degree, try your hands around selling. Your hard work will be bound to bring maturity, experience and foresightedness in your
entrepreneurial personality.
4- Learn to Leverage the Power of Internet
Internet is the part and parcel of every business's success. Let alone thriving, no business can even survive healthily in this fast-paced technological world without online presence. Therefore, it is indispensable for a young fresh graduate to educate himself to get internet presence. There are many ways to leverage the power of the internet for your success as 'Entrepreneur'. I'm going to share few best tips below that can help you out in making the most of the internet for your business success:
1-Video Marketing: People are instantly willing to build trust with companies with real-time videos. A consumer loves service provider which is authentic, professional and easy-to-use. So, master the art of making message-driven videos. A fresh graduate can learn entrepreneurship fast with video marketing as it is ever-spreading domain for entrepreneurs.
2- Podcast: Recording a podcast is an art and science so as entrepreneurship. For a newly-born fresh graduate in fast-changing world of entrepreneurship, podcast recording hones skills of persuasion and
presentation. An entrepreneur with hands-on communication skills tend to win his goals earlier.
3- eCommerce Website: eCommerce is new digital revolution. So, develop an eCommerce website, if you're not tech-savvy; hire a company or an expert for website development. Make an eCommerce site and embark on your journey. Rest assured: you will learn the ins-and-outs of being an entrepreneur.
All-in-all, learn to leverage the power of the internet: it will perfect you; it will complete you and it will escalate your maturity, conviction and long-sightedness when it comes to decision-making.
5- Start from a Small
You can't learn to swim without jumping, you can't become chef without learning how to cook, likewise, you can't learn entrepreneurship without starting your own business even from small. Therefore, a fresh graduate should look for opportunities to start his own business. Look for opportunities and try to evaluate feasibility. It's not a tough-nut-to-crack, with a correct brainstorming and careful planning, a fresh graduate can come up with an insightful idea to initiate his journey and learn entrepreneurship, that too with ease.
For example, if a fresh graduate gets an opportunity to work as an independent real-estate agent on a commission basis, this short-or-long term offer may add significant value in his professional career and ultimately, may lead to entrepreneurial transformation.
Always remember: Nobody with been-there-and-done-that approach is the right fit for entrepreneurship because it changes every day, it's risky, and it requires you to be analytical, critical thinker and bold to adopt new changes, and you can only overcome your fear of learning entrepreneurship by actually establishing your own business.
Final Words: 5 Ways to Learn Entrepreneurship for Fresh Graduates
Long story short, there is no hard-and-fast rules, set principles or rocket science to learn entrepreneurship. This world is witness of those people who never went to high school and led big business. So, it depends upon YOU that how do you learn fast the art of establishing and managing business and become your own boss. All five ways discussed in this post are applicable and trustworthy: Become critical thinker, be a quick learner, learn the art of selling quick, leverage the power of internet and start your own business, if possible, from small.