Since this world is evolving at a rapid pace; you, your brand or any business owner shouldn't stay static because time has already come to show your presence everywhere. Yes, and it's incalculably easy by leveraging hidden power of 'Web.' It doesn't cost a fortune to build the strong presence, all you need is an internet connection, yourself or your brand, impeccable strategies.
Beware: If you're not tech-and-web savvy, building an online presence could be tiring experience for you.
Well, if you're smart at handling complexities, loves to deal with challenges, and can learn things easy or hard way, congratulations: victory is all yours.
So, to ease up this entire journey of getting a solid online presence, here I'm going to share 8 strategies that will help you and will make everything as easy as A-B-C. Let's start immediately:
1- Determine your message
Before you look for strategies to get visible online presence, an important thing should be done first: Determine your message.
In order to determine a message of your brand's or your presence, you need to do the following things:
a- Write down your plan.
b- Categorize your set goals, aims and objectives as per urgency.
c- Strategize on how fast you can achieve your goals.
Once, a message of your brand is clear to you, it's a time for you to break into smaller bits. Because your goal should be to achieve online presence timely. Reasons? Because, they are not the only one in this race of quick visibility, you will see tens of thousands of people and brands working their tail off to become the next 'Big Hit' on landscapes of Internet.
Apply holistic approach to SMART (Specific, Measurable, Actionable, Realistic, Timely) goal, and break your One Big Goal into smaller sub-goals with actionable steps and add deadline to each sub-goal because you can't improve your productivity and efficiency of your sub-goals without tracking time.
Determining your message is really helpful as it eases up your goal- to achieve online presence. Along the way, it boosts your confidence and keeps you motivated to stay persistent in the time of disappointment and temporary failures.
2- Provide Value
If you want to make your online presence visible; better provide value to people across the internet. Share knowledge, and help them make good decisions. Consequently, it will make you a valuable source of information online.
Always remember: Don't preach unless you bleed. So, experience things first for yourself and then communicate your message. A value which you will provide through a content either it's a video or podcast or a blog, it will bound to affect the lives of your followers living across the globe. And, they will realize quantifiable change in their daily doings because you've walked what you had talked.
You are guaranteed to become a voice of trust, empathy and authority because you share real, reliable and relevant experience to people.
So, if you're strategizing for solid online presence; keep value-centered information in mind and you will find yourself in top-5 of your niche. Try it and you'll enjoy it.
3 – Invest in your Growth
Expecting to build solid online presence without investing in your growth is merely fallacy and folly. Nothing worthy can be achieved without improving one's self. On the other hand, investing in your growth doesn't mean monetary investment. It can be anything that makes you useful, that makes you stand out in the herd. It can scope out flaws in your strategy, or finding mistakes which you're committing when it comes to making your internet presence widely recognizable on internet.
A better understanding of this idea of 'Invest in your growth' is possible by analyzing competition. Measure deeply where your competitors are outdoing you in this race of rampant virality. Try to comprehend that why big chunk of internet traffic goes to your competitors when they're stuck in a problem. Believe it or not; investing in your growth is handy strategy as it will take you to the right tools, will connect you to the right people and taking your internet presence to the next-level will be as easy as A-B-C.
4 – Be Consistent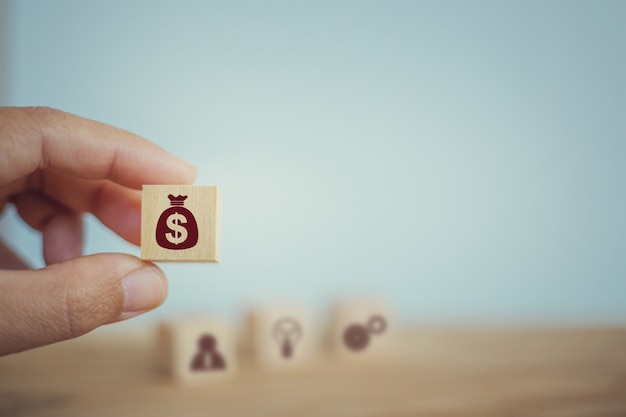 Majority of brands, companies and humans are addicted to the single biggest and most unhealthy habit called 'Inconsistency.' Yes. This common phenomenon is present everywhere. Especially, when it comes to online presence, people and brands go insane and this insanity creates more roadblocks instead of putting off hurdles.
Therefore, everybody trapped in a rat-race of online stardom expects to reach ultimate goal of virality overnight but real success takes long nights. So, if you're strategizing to get solid online presence, make sure to have 'being consistent' in your list.
As a matter of fact, this world of internet is fickle. It changes at a rapid pace and keeps changing. So, it's very important for you to be fully aware of the ins-and-outs of this game of online presence. I'm going to share two handy tips to stay consistent for building solid presence in 2019:
a) Sign up for Google Search console- this free web service will help you monitor, maintain and troubleshoot your websites searches in Google search results, and
b) A Content Calendar- it helps in keeping your online presence in shape because you're offering content( video, audio or text) of value to people on the internet.
So, I would recommend you to brainstorm consistently, plan consistently, and act consistently. This consistency will build solid internet presence for you or brand.
5 – Make Videos for Real Interaction
Since, internet is swamped with all types of contents; attracting relevant audience has become excruciating. Plus, the availability of low quality, duplicated and nonsensical content proved to be the last nail in the coffin of quality content creators. However, this is not the end. Still, there are plenty of opportunities available for brands and individuals to make their marks on the internet.
Guess what, you've already a tool to increase your brand awareness and reach your targeted audience with ease? And that that tool is video marketing. Yes. It is a video marketing that can save your time and energy. Especially, in this era of information overload, where attention span of audience has shrunk to seconds, shooting videos for yourself and your brand is inevitable for online presence. Therefore, a video of upto 2 minutes can do a magic which 1000 words content might fail to satisfy a reader.
A website with integrated video on landing page is likely to increase conversion rate by 80%. A video increases organic traffic from SERPs by more than 150%. Out of total consumer internet traffic, 80% will be a video traffic by 2019.
Therefore, your time is now to leverage from video marketing and raise high in your competition. Be a real problem-solver and widespread popularity across the internet.
6 – Use Podcasts to Raise your Brand Awareness
Alike videos, podcast is the new normal. People now look for handy ways to digest information and reach to the conclusion of problems instantly. Therefore, Podcast is must-have now. Especially when you're working to advertise your product, brand or service or you want to increase sales, Podcast will be a saving grace for you and/or your brand.
In reality, podcast is relatively newer concept; so majority of audience you can target is 'Millennials' because they are tech-savvy, they are open to change and they are hungry to learn new things.
Since podcast is readily available source to convey information on diverse topics. That's why; a business or an individual can build everlasting trust and empathy with an audience worldwide using daily or weekly podcasts.
I've compiled key benefits of using podcasts below that will contribute greatly in making your online presence truly identifiable and quantifiable:
1- Podcasts are highly engaging because you reach directly or indirectly to the devices of your audience and they grab a chance to listen you talking about something most important related to their lives.
2- They are super easy to create. All you need is just a space and microphone and all you need to do is just speak from your heart and it will lead your audience to the new understanding.
3- Podcast is convenient and cost-effective alternative to video. Alike videos, they help you increase traffic that ultimately makes reliable solution provider.
7 – Be Social
Going social is indispensable for you, a brand or any individual in order to gain traction across the Internet. Being social will get you to the smartphones of billions of people because only in USA over 70% of adults use social media sites for an average 2.2 hours daily. With your active presence of social media channels, you can access to 3.26 billion people on their mobile phones. This is the reason that majority of the businesses keep 5 to 10 profiles because they fully understand the need of a flawless social media strategy.
If you're a professional web developer or creative UI/UX designer, you must try your hands around LinkedIn because it's the platform where your voice will echo along with other professionals from different domains. If you have a brand and you want to increase your brand awareness, then Facebook is sweet-spot for you. It has Cross Border Insights Finder to help brands compare and analyze data i.e. age, education level, language, interests, and differences etc., to find new business around the world. Plus, with Facebook Blueprint eLearning course, you can learn to use targeting to reach to the right people at the right time.
Likewise, Twitter is another great platform with over 326 Million users worldwide which makes it widely-used social networking platform. To add surprise to the details, Twitter ads are 11 times more effective than TV ads during live events.
Rest assured: Getting actively social on all social media channels will lead you to building rock-solid internet presence for life.
8 – Plan, Publish and Analyze Quality Content
Content is king. And, it will always rule. Nothing can bring you closer to your targeted audience more than perfectly crafted content. Therefore, you should leverage the power of content and you will rise and shine.
Undoubtedly, it is easier said than done. But, if applied sanely, content marketing is the right tool which you use for your benefit. This process of content marketing is divided into three main phases which you must use incorporate throughout the process and you will find yourself everywhere across the internet.
It's not an easy process but it's not impossible either. With correct brainstorming and little efforts, you can start engaging targeted audience and pave the way for widespread popularity throughout the internet.
There are three stages of content creation to embark on a journey of building solid online presence:
1- Plan
2- Promotion
3- Analyze
1- Plan
You will not build a house without a blueprint, a sculpture without a sketch, or a company without mission statement. Likewise, content creation can't be achieved without a flawless plan in hand. In other way, you might become vulnerable to distraction, and that's unconstructive and detrimental for your online presence.
2- Promotion
Content is anything- It is a video, it's a podcast and it can be a text on your website. But, the success of your content solely depends upon the ability to adapt medium on which it will be published. One thing be kept clear throughout the content creation process is that 'One-Size doesn't fit all', therefore, make sure to watch for a platform and you will ease up your journey.
For example, social media content differs from blog content, and they both are far more different than the website content.
3- Analyze Quality Content
The final, and most crucial step in content creation process is 'Analysis'. Keep in mind: you can't actually come to know what is advantageous for you or what you should improve without a relevant and reliable data.
Whatever you analyze is totally dependent on your content strategy. Well, these are few most important metrics that you should consider for better analysis of your content:
1- Page Views
2- Organic Traffic
3- Bounce Rate
4- Conversion Rates
5- Engagement Rates
6- Audience Growth
Final Words: Build your Online Presence with Top 8 Strategies
In a nutshell, no hard and quick rule is attached to these strategies. You shouldn't be perplexed at all as which to apply and which to skip because these all strategies are workable in one way and another. At the outset, you should practice everything explained here: determine your message, provide value, invest in your growth, be consistent, make videos, record podcasts, be social, and plan and manage your content.
Over time, you will come to know what's working and what's not and what is best for you, your brand and your audience.