Are you thinking how business intelligence can help manufacturing companies?
In fact,
Business intelligence isn't new.
First came under the limelight in the 1960s; it has developed into modern tools, software, and effective practices to help companies and business to optimize their performances and increase sales and conversions with the help of data.
In this blog post, I'm going to share relevant and reliable information on business intelligence for manufacturing companies. And, this will help you find understand What is BI, how it works and so much more.
So, what are you waiting for?
Let's begin…!
1- What is Business Intelligence?
Business Intelligence (BI) is NOT a specific thing; It's an umbrella term that covers processes, methods for collection, storage and analysis of data from business operations or activities to optimize a performance of any business.
BI helps companies make informed decisions based on historical data. Plain simply, BI gives a comprehensive view of your organization's data to drive necessary changes, get rid of inefficiencies to adopt market or supply changes quickly.
Business intelligence or BI is the mix of business analytics, data visualizations, data mining, lots of data tools and effective practices to help your organization make data-driven decisions.
BI tools analyze data sets and provide analytical findings visually in reports, graphs, charts, interactive maps and summaries with detailed information about the current state of a business.
2- How does Business Intelligence work?
Every business has questions and goals. And it leverages the power of data to find answers to these questions and monitor performance against those goals. Therefore, every enterprise or business needs to gather relevant data, analyze it and has to be determined to find out quick actions to reach ultimate business goals.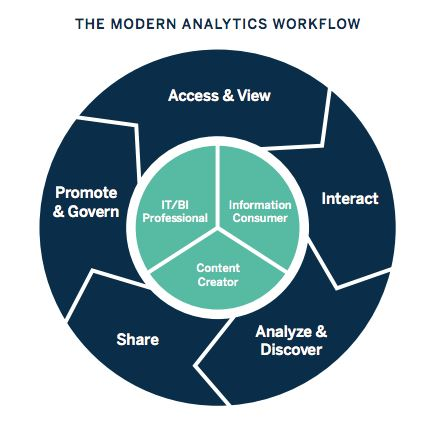 Technically, raw data is collected from the overall business activity. It is processed and later on, stored in data warehouses. And, when data is stored once, it lets users access the data, and analyze the entire process to answer complicated business questions.
What are the benefits of visual analytics and data visualization?
Understanding data is tedious for an average human being. Humans are visual creatures. It loves visuals. Research says that '90% of information transferred to the brain is visual'- It further shows that the brain can understand visuals 60,000 times faster than words/texts.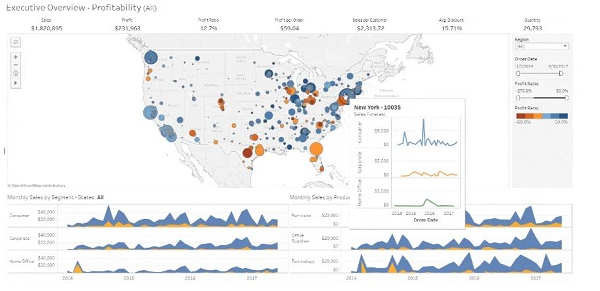 Here comes, Data Visualization: It shows data with fine-tuned patterns and differences in colors. Visual analytics make data easy-to-access and easily understandable.
Visual Analytics integrated into dashboards tell data stories effectively and highlight trends or patterns which are hard-to-discover when analyzed manually using the raw data.
That's why; visual analytics and data visualization are of immense value for businesses as they help to communicate complex data with ease.
How can Business Intelligence Help Manufacturing Companies?
A- Increases Operational Efficiency
As BI can make huge volumes of data easily understandable and accessible, it helps to improve the operational efficiency of manufacturing companies. From product modeling to analytics, it can minimize and correct errors throughout the development process. It incorporates viable financial models, BI evaluates capacity and material requirements periodically.
In practice, BI simplifies complex processes from productions to shipping. Business intelligence is the best way to incorporate transparency to the network from fulfilling market demands to forecasting, supply chain management and sales strategy.
Likewise, it eases up team performance analysis and puts forth remedial measures for timely allocation of scarce resources.
B- Informed Decision-Making
With an ever-growing influx of data from multiple resources, it creates a necessity to have a well-defined system for flawless management, utilization and storage of relevant and important data, here comes 'Business Intelligence' for your rescue. BI tools access cumbersome, large databases and transform them into easily comprehensible structures.
Similarly, visualization tools help simplify complex analysis and present them in a minimalized way with key business metrics and KPIs. And, it will help business executives in informed decision-making at all levels. It is the beauty of business intelligence that it can test 'What If' scenarios to analyze alternate strategies. As a result, it helps business to improve its risk-taking capabilities.
C- Inventory Control
Inventory control is an inevitable operation of a manufacturing company. It works to regulate the performance of the firms. Realistically, with zero or no control over inventories, a business is doomed to fail. By incorporating business tools, your inventory cost will diminish across location and time.
Likewise, you can test and simulate new manufacturing products with ease. In the long run, BI pinpoints defects and helps reduce process flaws after analyzing turnover rates and margins based on products, departments and sellers.
D- Financial Risk Assessment
BI tools are surefire solutions for optimization of available resources and improvement of ROI. They can be leveraged for profit and loss analysis, sales analysis, and so much more. Since, it's indispensable to escalate profit margins, both (external profit building and Internal cost reductions) play key roles in this regard. At this stage, Business intelligence tools help to identify unexplored streams of revenue and mitigate internal costs. As a result, it lets an in-depth cost-benefit-analysis to help businesses and companies manage production costs in better ways.
All-in-all, business intelligence works to manage and monitor by streamlining operational procedures.
E- Supply Chain Management
Business intelligence is of incalculable value for supply chain management as it evaluates SCM performance on day-to-day basis and analyzes overall data to make sure quick deliveries with quality service. Identify changes in supply and demand and monitor freight costs. Long story short, BI evaluates shipment performance and helps to optimize the value of suppliers.
F- The Future Role of Business Intelligence
Business intelligence is constantly fast changing as per business needs and technology. Therefore, there are new trends to keep BI enthusiasts and analysts up-to-date on innovations. Same way, AI and machine learning continue to evolve, they can be integrated into a broader BI strategy to produce in-depth insights.
Since companies, businesses and entrepreneurs put forth great efforts to be highly data-driven, their efforts to collaborate and share data will escalate highly.
What are the 3 Real- Life Examples of Business Intelligence in Action?
BI(Business Intelligence) can add value to the business process, develops comprehensive view and empowers teams for flawless analysis of their own data in order to find inefficiencies and improve day-to-day decisions making.
Here are 3 real-life examples of business intelligence in action below. They will help you understand how your enterprise can benefit most from BI for optimized productivity.
1- Coca-Cola Bottling Company Improved its Operational Efficiency with BI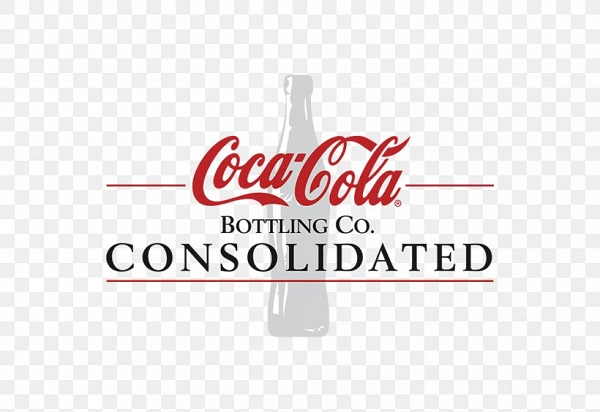 Company: Coca-Cola Bottling Co. Consolidated, headquartered in Charlotte, North Carolina, is the largest independent Coca-Cola bottler in the United States.
Problem: Accessing operations data and real-time sales were difficult due to manual reporting processes.
Solution: Coca-Cola's BI team carries out reporting for all sales and delivery operations at the company. With the help of BI platforms, they were able to automate cumbersome manual reporting processes, and it helped them in saving over 260 hours a year – which is equivalent to six work weeks of 40-hour.
With timely implementation of report automation and other enterprise system integrations, it was made easy to put CRM (Customer Relationship Management) data back into the hands of sales team through mobile dashboards. Consequently, it led to actionable information with distinctive competitive advantage.
A self-service BI implementation escalates effective collaboration between business users and IT. Because, it helps both IT and Business Analysts to focus on strategy with bird's eye view instead of relying on time-wasting and energy-draining manual research and reporting tasks.
2- Chipotle Created an Centralized View of its Overall Restaurant Operations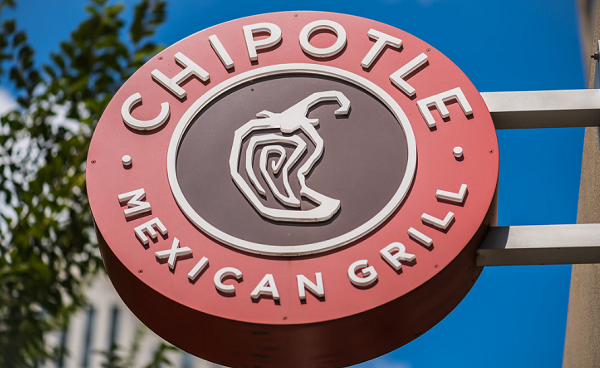 Company: Chipotle
Problem: Data sources at odds were creating difficulties for teams to see a whole view of restaurants' operations.
Solution: Chipotle Mexican Grill, Inc: An American restaurant chain with over 2400 locations across the globe. It discarded the use of traditional BI practices for a modern, use-to-use self-service BI platform. It helped this restaurant chain to develop a unified view of operations to track restaurant operational efficiency at all levels.
It has eased up access to data, the effectiveness of report delivery for crucial projects has doubled from quarterly to monthly and helped save thousands of hours and money.
3- HelloFresh Unified Digital Marketing Reporting to Improve Conversions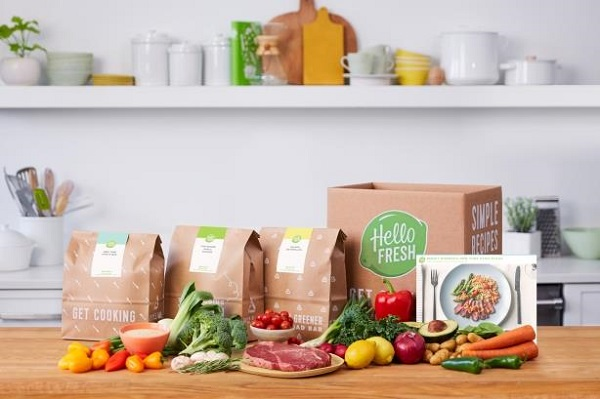 Company: HelloFresh
Problem: Digital marketing reporting was highly time-intensive, inefficient and manual.
Solution: HelloFresh: A Meal-Kit Company, it opted for a centralized business intelligence solution which helped the marketing analytics team about 10-20 working hours per day as it automated reporting processes.
With the help of aggregate analyses of customers' behaviors; HelloFresh was able to create 3-layered buyer personas to channel their efforts. Ability to see and measure real-time data helps teams to track and respond to customers' behaviors effectively. It significantly helped in optimizing customer retention as well.
Final Word – Why should your organization use a BI platform?
In the end,
This article helps us take a look into the world of business intelligence. BI provides us capabilities for real-time sales tracking, lets users dive into insights of customers' behaviors, forecast profits and so much more.
That's why; diverse industries like retail, insurance, healthcare and oil have started adopting BI for optimization of their efforts using data. Rest assured: Business Intelligence can adapt to requirements, new technology and innovation of its users with ease.
Do you believe business intelligence is of immense value for manufacturing companies? feel free and share your thoughts in the comment section below: