Are you planning to run your own company?
Be ready, because you're going to face some of the most common business problems along the way.
Beyond a question, running a company isn't easy. There will be times when unforeseeable events will change the course of your business. Likewise, going global could become a nuisance. Possibly, a diversified workforce could lead to internal conflicts or you're failing to generate business leads because you're not innovating your products or service and so much more.
In this blog, I'm going to share 6 common business problems and their solutions in 2020.
So, what are you waiting for?
Let's get started…!
1- Uncertainty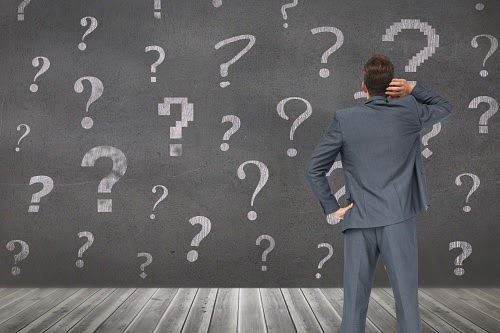 Uncertainty is the big concern for existing and emerging businesses. Unfortunately, not every business owner and entrepreneur have Warren-Buffet like predictive capabilities to foretell future. That's why; uncertainty has been one of the key reasons that businesses failed. There could be many sources of uncertainty such as Global Economy, Competitors Actions, New Technology etc.
Well, if you're thinking what causes uncertainty?
Then,
You should remember: – Uncertainty is a permanent part of a business. As much as you wish for predictability and desire more control but you can't escape from reality.
Sol
You can't prepare yourself for all future events, but it's in your control to equip your company with the tools essential for fending off potential threats with specific plans for certain situations. Here are some practical tips which will prepare your company for the most common business problem (uncertainty):
1- Be Ready for Multiple Outcomes – An accomplished company always stay prepared for multiple outcomes. It is not a smart move to expect the most likely outcome will conclude every situation. Foresight is helpful strategy to respond effectively in all situations. The best way to prepare for uncertainty is to collaboration across departments and among employees in the planning process. This way, you'll get unique perspectives that will result in clarity of goals.

2- Always Pick the Right Members for your Team – Having skills and competencies is important for the success of your team, but the mental capacity to think 'out-of-the-box' and creatively is a must-have. Therefore, always pick the right members for your team who have the conviction and expertise to handle uncertain situations, because if they can't, your business will be going to fail.
3- Be 'Agile' but Execute Thoughtfully – Most of the companies run into trouble when their agile framework doesn't work. Because attempting to be agile just by implementing rules is exactly like saying you build a helicopter only by following instructions only.
Agility isn't something you just read, and implement. It should be planned, executed, practiced and your workplace culture should reflect your agile policies.
All-in-all, agile methodologies does produce extraordinary results, if they executed thoughtfully for anything from building websites to opening your business in another country.
2- Globalization
Lean Methods Group (A Denver-based management consulting) conducted interviews and concluded that 7 out of 10 Fortune 500 CEOs mentioned 'Globalization' as one of their top challenges.
Undeniably, globalization is one of the common business problems in 2020.
Wondering why?
Because, from understanding foreign cultures and penetrating into new markets to designing new products for new customers, and standing out in disruptive competition isn't easy.
Solution – How you can utilize from globalization strategy to expand your business?
For businesses, it's inevitable to familiarize with different cultures and international markets. They need to concentrate more on information-gathering and learning ways to better analyze and interpret data appropriately.
Meanwhile, government internet in local economies is sure to happen which might lead to increased uncertainty for any organization or a business to operate globally.
3- Innovation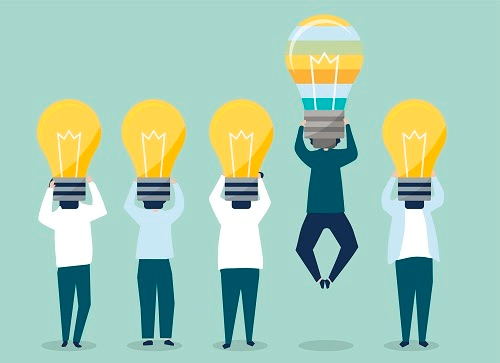 Innovation as a process has never been smooth. It demands well-built environment in place so people could be encouraged and enabled to generate 'Outside-of-the-box' ideas – freely and consistently. There should be right tools in place for the successful innovative process to offer value and growth of a business.
Innovation is a key factor for success of a business. Nurturing a culture where your people could innovate products and services is mission-critical.
But businesses fail to combat internal challenges which lead to the death of innovation inside a workplace. When it comes to common business problems and their solutions, lack of innovation comes first. There is a big list of companies that started off well but failed to innovate and they collapsed.
Here are four big challenges for innovation in the business world today:-
1- Innovation is restrained to one group only.
2- Lack of cross-departmental communication
3- Lack of customer empathy
4- No Innovation Strategy
Solution – How to develop a culture of innovation inside your company?
The trick here is to find ways to become more innovative while maintaining control over the organization. Also, be sure to communicate your innovative ideas to stakeholders like lower to middle management and employees, not just present them with a fait accompli.
The trick is simple.
It doesn't cost a fortune to nurture a culture of innovation inside a business.
A better way to for a company to become more innovative is to bring in clarity in all processes while maintaining control. An open-door policy will even take cross departmental communication to the next-level.
Also, you must take all stakeholders from employees to customers for creation of better innovation strategy and soon you will realize that a business problem which you'd been facing is getting resolved.
4- Technology
Does this number 19,400,000,000 rings any bells?
I hope — None!
It's the total number of websites created in the previous year 2019. But the tricky question is – How this surplus of information will help you to optimize and grow your business?
Definitely, Not!
It is the information overload… And, this overload of information is a direct result of technological advancement.
For decades, technology has been improving at a rapid rate. Today, it is more evident than ever before. That's why; investing enough resources in technology has become more and more difficult. Business owners and entrepreneurs hesitate to make capital investments in technology because they feel a need to wait for the next-generation technology and get an advantage of it.
Solution. How to keep abreast of technology?
For a progressive and forward-minded leader, this wait-it-out strategy is risky for a business and its reputation. A better way is to implement new technologies in a smart and economical way. Stay informed about emerging technologies, while fully utilizing the existing technologies.
Better develop a long-term strategy for technology, with the flexibility to take advantage of upcoming breakthroughs.
5- Complexity
Although, interconnectedness due to technological enhancement has made it easy for business to carry out all tasks and activities successfully. However, complexity in a business world has risen to the next-level. At the same time, as the global economy is getting more interconnected, it will create even more diverse population of customers and suppliers.
Take an example of voice technology in Ecommerce: which shows how complexity led to the adoption of voice commerce in order to bridge the communication gap among online stores and consumers.
Solution. How to accommodate yourself to complexity?
It is easy-to-understand that when systems evolve, they usually get more complex before they are made simplified back again. That's complexity is a common business problem which is a bad thing for any company. Well, meanwhile, a thing you can do actively is to embrace this challenge and get rid of unnecessary complexity from business processes, products and models.
6- Diversity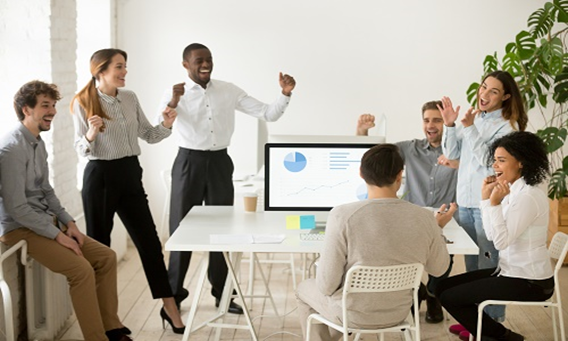 Diversity is a challenge at most of the workplaces because a diversified corporate environment means more chances of disagreement. And, it means running a business would be a hard nut-to-crack.
For businesses worldwide, lack of diversity can lead to lack of innovation. A multicultural workplace has better ideas, has more tolerance and has capacity to build a culture of empathy, collaboration, and freedom of speech.
And, a company with well-thought diversity policy stands out in the competition because more and more people would be willing to put their best efforts to optimize their performance. Consequently, it will take the company and its performance to the next-level.
Solution: How to bring diversity in your business?
Diversity starts off from the bottom of your hiring pipeline. It's responsibility of human resource management to define diversity in detail for your company.
You should avoid making hiring mistakes and must take credible resources on-board which build trust, empathy and rapport with new and old workforce.

In short, a diverse company expands differing ideas and viewpoints, meanwhile ensuring that it won't disrupt a collaborative environment and won't impact your ability to get things done – timely and effectively.
Final Words – 6 Common Business Problems and their Solutions in 2020
In nutshell,
We discussed 6 common business problems and their solutions in 2020.
1 – Uncertainty is the powerful force which a business can leverage to turn bad events into favorable ones with careful planning, foresight and well-thought analysis.
2- Innovators today don't go global, they're born global. Interconnectedness due to the easy availability of communication tools has brought this global together.
3- If you'll not innovate your product and processes, you're going to miss potential clients.
4- Investing in technology is inevitable for any business. No company can prosper and achieve quick ROI without technology.
5 – A complexity in a business helps in streamlining processes and gets all stakeholders on-board for quick solutions.
6- Diversity creates an atmosphere of innovation, teamwork and empathy.
Do you have something to share with us? Feel free and write your message in the comment section below.