Over the ten years, SaaS has grown to be the primary service delivery model for companies across all industries. According to a Gartner report, over 70 percent of companies utilize this model. The SaaS delivery model has indisputably changed how software vendors market and sell their software. With SaaS hosting, companies can create, distribute, and manage software on the cloud easily and in a more cost-effective way.
However, the success of any SaaS delivery model is dependent on several factors including the flexibility and scalability it offers. It relieves companies of hosting and managing applications on premise by hosting applications in the cloud.
What Is SaaS?
SaaS — Software as a Service — for example, Gmail or other cloud applications; the client uses the application, the basic settings of the application are managed by the provider.
IBM reports that 80% of companies increased their use of cloud managed services in 2017. The two driving factors are complex technologies and competition. Companies are now finding it too expensive to constantly build and upgrade servers in-house.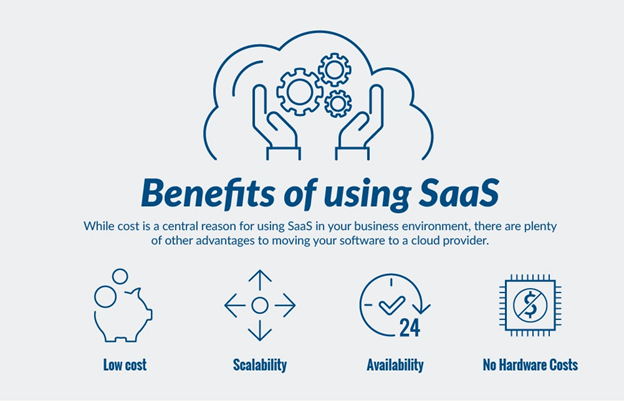 SaaS hosting may transform your business by:
• Delivering new technology to companies that previously couldn't afford it
• Significantly reducing the technology bill when compared to on premise servers
• SaaS applications interconnect more easily compared to traditional software, increasing company efficiencies
• SaaS hosting provides 24/7
Why do you need to evaluate hosting options for your SaaS product?
As aforementioned the hosting company and the type of hosting you choose can make or break your business. Remember the application's performance is very much dependent on the hosting.

As such, you need to first figure out your hosting needs requirements. Some of the crucial metrics that you'll be looking at here include the cost of scaling to cater for huge traffic, cost-to-performance ratio, web app storage space, and support.

It's vital to know the different types of hosting services available when choosing your SaaS hosting service provider.

Currently, there are three main hosting services. They include:
Shared hosting
With shared hosting your website is hosted on the same server with other anonymous websites. Meaning that you'll share space as well as other resources with other users.

Shared hosting is the cheapest among the three. However, it's major drawback is that it is less secure compared to cloud hosting and dedicated hosting.
Cloud hosting
Cloud hosting, on the other hand, is IaaS (infrastructure-as-a-service) cloud delivery model. With cloud hosting, your website's data is stored on multiple, different servers. This means that if one server fails, another one will kick in and keep your website running.

Cloud hosting is a perfect option for business owners who require near-perfect uptime and want to grow their servers as they see fit.
Dedicated hosting
With dedicated hosting, the entire server is dedicated to a single business. There are several benefits of using dedicated hosting such as on-demand deployments, single tenancy, consistent performance, customizability, security, and scalability. However, the benefits are relative to the use case – and the needs of the business.

With that in mind, let's look at how to choose the best hosting for your SaaS product.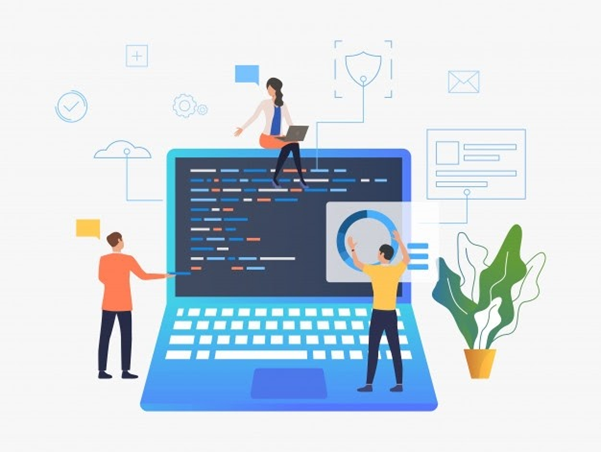 6 Things to consider for choosing the right Hosting Provider for your SaaS/Web App
The best way to select a SaaS provider is by doing it the way you would select your own technologies in-house. That starts with a thorough understanding of your business.

Technology isn't the only factor in a successful investment. Your SaaS solution must drive business value as well. You must connect the dots between software and revenue, and everything in between.

You'll go through cycles of technology investments during your business' lifetime. Be sure your SaaS host will support them all.

Consider the following six factors when choosing an SaaS provider:
1-Understand Your Unique Business Needs
There is a great deal of chatter online about the 'Best SaaS Hosting Solution.' But it is the individual support of your unique business needs you should have in mind.

Start by assessing exactly which services you would like to shift to an external provide. This can be things like:
• Website and server hosting
• Server backups
• Cloud Storage
• VPN
• DDoS protection
• Server Administration and Management
• Content Management Systems

Cloud companies have proliferated so that there is an ongoing list of capabilities they can provide. Determining exactly which services you need is a great first step.

Pricing is another business need you should consider. You will want to balance capabilities with your pricing points. This becomes more difficult as you juggle the different capabilities you want from your solution.

For example, you want cost-effective scalability. If your company grows quickly, you must facilitate that growth. Look for pricing structures that support this on your terms.

Does your SaaS hosting solution support all present and future capabilities you will need? Don't corner yourself by selecting a solution you'll change only a year from now. You have a clearly outlined business plan, which should include your technology details.
2-Evaluate the Technological needs of your business
Even as your business begins to shift away from in-house servers to SaaS applications, you still need to consider the resources you may decide to host internally.

Perhaps you have an in-house accounting system. Your own IT team manages the system, and you'd like to keep it that way. So, what does it have to do with SaaS?

You may find you need to integrate these solutions with cloud applications. You may want that accounting system to link up with your Customer Relationship Management portal to cut down on bouncing between applications. Interoperability with these is essential, even if you don't need it at first.

Make sure to consider all of the applications you currently run, and work with a SaaS provider that can integrate with as many of them as possible.
3-Consider How Your Investment Will Support Future Initiatives
As your business grows, you will want to scale your SaaS resources. Ensure your SaaS provider has fair offers when it comes to increasing your investment. They should offer discounted pricing for wider utilization as well.

Consider your SaaS provider's technology "menu." Which of these technologies support your business plan? Choose a solution that supports key technologies you will need 12 months from now.
4-Secure a Clearly Outlined Service Agreement
A downside to third-party providers is you depend on their responsiveness during emergencies. However, for many SaaS providers, 24-hour service is a major selling point.

Find a provider fully invested in continuity and disaster recovery. These are key advantages of the cloud you should not overlook. You should ensure your provider is always available to you as well.
5-Check the provider's reputation and industry position
Reputation is the most valuable competitive advantage in the service market. Each provider strives for the best possible position relative to its peers. Look for a provider that has a strong industry position. Consider the richness of their service offerings, independent product reviews, what analysts say about them, and their financial solvency.
6-Security
The greatest fear for every online business is hacking and data breaches and considering the sheer amounts of data these SaaS companies handle, you need to ensure that your SaaS hosting provider is well equipped with fool-proof security solutions.

You can't trade the security of your business' most important details for anything. That's why, the provider should be equipped with all the necessary compliance certifications, especially PCI and HIPAA.

Compliance plus a guarantee of a comprehensive security solution is an indication that your data is safe and that the provider meets the industry requirements.
Moving forward..
With a good understanding of your requirements and with proper research, you shall be able to find a cloud solution with the perfect combination of high up-time, excellent performance, great scalability, and budget-friendly to help bring your company into the developing sphere of business cloud users.