Are you brainstorming eagerly and planning in-depthly to build your brand or want to establish an online business? But, unfortunately, failing fast in turning your ideas into reality.

Time's come for you to stop feeling worried because Golpik is presenting its best services to clients encompassing everything from timely delivery to affordable prices and free unlimited revisions. We are the least expensive web development company in USA as we put your satisfaction over our monetary advantages.
We are Trend-Setting Web and App Developers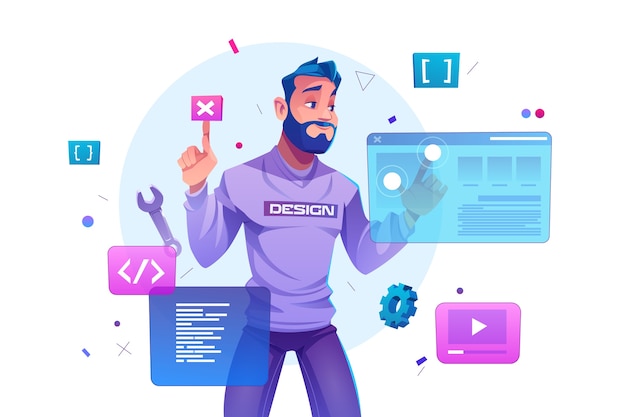 We strategize masterly and execute smartly to make your business move from nowhere to everywhere. Our creative developers and crafty designers put their best efforts to optimize your entrepreneurial ideas. They help clients in building money-making and widely useful brands and businesses.

Golpik understands the fact: Let alone thriving, no business can survive without leveraging the power of internet. Therefore, we help businesses reach optimal level of internet presence for quick conversion by offering 'top-notch web development services.'
Make your Business Front Page of Internet with our Creative Web Development Services
We build websites, applications, software, and web stores for brands, companies and individuals across the globe and help them streamline their workflow for greater productivity and profitability.

Our experts are fully familiar with the hurdles come along the way in website development, application designing or branding, and they don't leave any stone unturned in transforming your ideas into viable and user-centric products and services.

You will find us significantly different as compared to other service providers in the USA because we put you FIRST and we come SECOND.
We Create. We Innovate. We Inspire.
We nurture the culture of 'Innovation, Creative Freedom and Inventiveness' at Golpik. That's why; we always hire out-of-the-box thinkers, innovators and top-notch strategists for our services- Mobile Application Development, eCommerce development, Website development and UI/UX Services.

As far as our vision concerns, we want to bring revolutionary changes in technological landscapes with our pocket-friendly yet highly professional services. Unlike other dodge companies, we don't manipulate customers. In fact, we provide value, help clients escalate their efficiency and achieve their goals at budget-friendly services.
We Offer End-to-End Web Development Solutions
Especially, if you want to get One-Stop solutions with heuristic approach; Golpik is the powerhouse for you where you'll experience versatility. From DevOps, and Magento to Drupal and Shopify; we provide complete solutions of your problems.

Similarly, we have the best and well-trained In-house teams for customer success that act quick to solve most critical issues of clients. They build empathy and help you in getting value-added and valid solutions.
All-in-all, with our profound experience, technical competencies and most talented workforce, we'll transform your brand into money-making machine. We provide continuous support and quality assurance, that too at discounted prices because we just don't serve customers, we build long-lasting relationships.