Are you wondering why cloud apps are on rise?
Well,
This revolutionary smartphone technology with over 5 billion users along with 2.6 million Android and 2.2 million iOS apps is telling us why cloud apps are rising and how it is impactful in our daily lives.
These numbers and figures show that cloud apps will escalate productivity and efficiency of not just individuals but also companies and enterprises everywhere.
Because,
● Cloud apps are affordable.
● They are independent from the confinements of local servers.
● They are highly secure and support every operating system.
Although, benefits for mobile app development are boundless for all industries from healthcare management, hospitality to travel; cloud app development is the one that stands out in the competition.
Therefore,
I'm going to share in-depth and practical information on the use of cloud apps. This blog post will help you find answers to your questions related to cloud-based applications – effectively and clearly.
Let's start….!
1- Ease of Data Recovery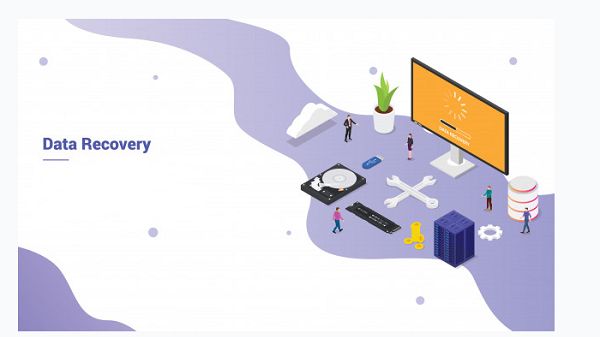 As you know data is primarily stored on a local server for a native application. But think for a while, what if the server goes down, and unfortunately, you lose some of your key data; do you know what repercussions it holds for you? You can never recover your data, once it'll be lost, it will be forever.
Yes, it's true.
Keeping your data on a local server is that risky. Whereas cloud is the safe heaven where your key data is also safeguarded and remains threat-free.
You should keep one thing in mind when it comes to the safety of your online identity and information – A data loss isn't good.
Because, either you're a business owner or just an individual, data is the key to open doors of unusual opportunities.
You can lose the whole database for good unless you've some of your data backed-up. And, here comes cloud-hosted applications for your rescue, because they can recover all of your data in 1Click, even if you lose it – By mistake.
So, ease of data recovery is one of the reasons why cloud apps are on the rise because your data will always be secure and you can recover your data in two-clicks.
2- Data Security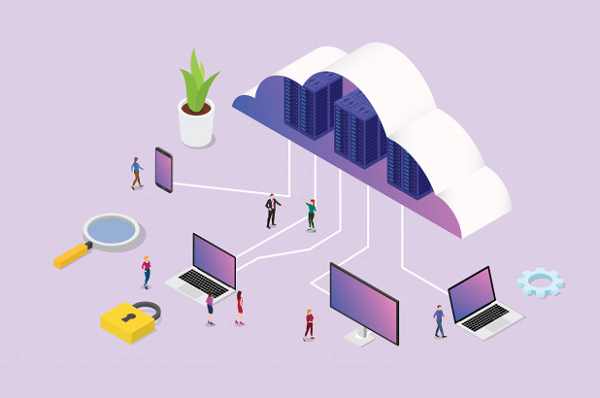 Cloud apps are highly secure and they are easily retrievable. That's why; they are on the rise. Since cloud mobile has all of their data stored in the cloud; with top-notch data security and accessibility, it is the cloud technology that not only protects the privacy of customers and guarantees quick access to information but also helps companies grow effectively.
Despite base-less and unrealistic misconception that majority of netizens believe that it's not right to use cloud apps just because their crucial information is stored in the cloud; cloud- based applications are becoming high-in-demand because they are well-protected and secure.
In practical terms, it is a cloud host that manages network security instead of In-House IT department which has to juggle among different activities with zero guarantee of data security because in most cases it's internal leakage of data that leads to enormous data theft for big companies and enterprises. So, wouldn't it be better to say – Your data is safe in the cloud than relying on vulnerable on-site servers?
3- Cost-Effective
Cost effectiveness is another motivator that is driving entrepreneurs, companies and ecommerce businesses to shift to mobile cloud applications. Cloud application frees you from the constraint of native mobile app development which is expensive. Another important thing you should keep in mind: The more features you will embed in your mobile applications, the more that will cost you.
In contrast, cloud app development does favor to startups, entrepreneurs and SMEs because it is significantly cost-effective. And, cost-effectiveness is one of the key factors that determines MVPs.
On deeper level, cloud-apps rule out native applications due to three main reasons, and they are validated and easy-to-understand:
1- Cloud apps are made with broader vision and greater perspective of an 'End' in mind of business owners. This is why Cloud apps are on the rise, because they are expansive and detailed.
2- They don't incur additional maintenance cost but ensure quick and flawless execution: It puts entrepreneurs and startup-owners in 'WoW' moment. Because cloud apps are pocket-friendly and easy-to-implement. Meanwhile, it adds more functionality into your apps/business.
3- Cloud apps support both mobile operating systems i.e. Android and iOS. It says: you'll not have to think much about which platform will suit best to my mobile application requirements as cloud application can work on these both world-class mobile operating systems.
4- Ease of Scalability with Little or Zero Disruption
Are you surprised about how cloud apps are easy to scale with little or zero disruption involved?
Let's first get hold of thread of Native apps and start unravelling sweater of this competitive confusion. Native apps, as it sounds, are apps that are developed for use on particular platforms or devices to accommodate certain needs of users and service providers.
They are maintained on regular-basis which adds more costs into the overall development process.
Well, any loophole can make security of your native apps be compromised, which is highly risky for your business and your application.
On the other hand, cloud mobile apps ensure greater scalability with little or zero disruption. A company doesn't have to pay extra money for adding new functionalities, fixing technical glitches, and improving user user-experience. With native app development, this process is tiresome and takes cost.
If you are a get-it-done of business owner with plethora of work and ideas in a pipeline, cloud app development is your thing. Because a mobile developer can eliminate glitches and can push updates with ease in cloud-based applications. Plus, a developer doesn't have to download or install apps on their devices.
Therefore, cloud apps are easy to scale with little or zero disruption with unlimited benefits.
5- Time- Effective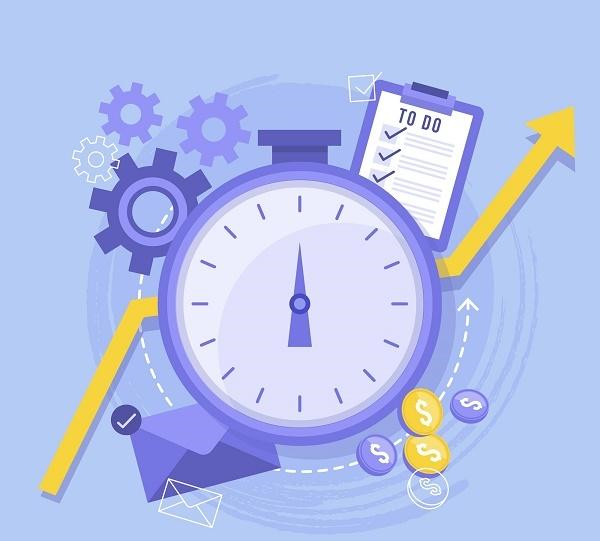 Native and hybrid mobile app development is a time-consuming, energy-draining, and iterative process. On average, it takes 3 months to 6 months for development of a mobile application. But, this mobile app development timeline can extend depending on the requirement of a client because there are numerous complicated processes involved in creating native and hybrid applications.
In contrast, cloud mobile development is highly time-effective: You can get things done within a specified deadline. It means less time to create cloud mobile apps in comparison to native apps. It says — your cloud app will be ready for launch within a short period of time.
What are the Best Cloud Apps in 2021?
There is no doubt that 'Cloud has revolutionized everything. Workplace is a direct and quick recipient of cloud-based applications.' And, they have played, are playing, and will play a crucial role in transforming the external and internal life of a work.
Today, companies use on average 10-16 cloud apps at work. One thing should be clear here — Cloud apps have become the most urgent need for all sizes of businesses.
Golpik: The USA-based mobile application development company, analyzed data from its over 2000 customers across the globe. They use Golpik, services to manage their thousands of cloud applications amounting to thousands of logins weekly by users, students and employees.
From that data, Golpik unearthed the 10 most widely used and sought after cloud apps at work.
1- Zendesk
Zendesk builds better customer experiences. A CRM platform built for customer-first support and increased sales. It isn't just a customer support ticket system but also a complete sales software. It helps create consumer-like experiences for your employees.
2- WordPress
WordPress is a CMS (Content Management System) which helps you build your own website in your way. It comes with built-in optimization, responsive and mobile-friendly themes. You can create your own blog, establish an online store and develop a business website in minutes.
3- Slack
Calling 'Slack' a smart replacement of an email will be doing justice to cloud-based instant messaging platform. A collaboration software which moves work forward. It helps you communicate with clients or anybody with ease.
4- Google G Suite
Google G Suite is the suite of productivity, cloud computing, and collaboration tools and software produced by Google Cloud. It ensures mistake-free collaboration in real-time. It has everything which you can expect from cloud apps to ease up your professional life.
5- Salesforce.com
Salesforce.com puts customers' information and interaction in one place. It helps in making authentic decisions faster. It helps in driving customer engagement by automated and personalized email marketing. Also, it delivers top-of-the-heap social experience by connecting marketing, sales and service together.
6- Adobe Creative Cloud
Adobe creative cloud is the collection of over 20 apps and services for desktop and mobiles. These applications and services help create artistically phenomenal web and UI designs and so much more. This collection of tools can take creativity to new heights without zero difficulty.
7- DropBox
DropBox is a cloud storage service that lets users store their confidential information in cloud and they can access their stored files anytime and from anywhere for free. It comes with free 2 GB space for users. DropBox has 500 million users worldwide which makes it one of the most sought after cloud apps for file storage purposes.
8- Amazon Web Services
Right from database storage, content delivery to computer power and all related functionalities, Amazon Web Service (AWS) is always ready to help its clients build sophisticated apps with scalability, increased reliability and complete flexibility. All-in-all, AWS offers best cloud-based products i.e. IoT and enterprise apps etc.
9- Atlassian Jira
Atlassian Jira is a work management tool with thousands of users worldwide. At first, it was developed as a bug and issues tracking platform. Over time, it progressed and developed itself into user-centric and most in-demand software for agile project management across workspaces globally.
10- Microsoft Office 360
Microsoft Office 360 is all about tools you need to achieve greater efficiency and productivity. This is a bunch of tools always ready for updates – If you're using software or online version, a user is notified with quick and on-time updates. Or, store your key work in the cloud. It's always available to you from anywhere in 2-Clicks.
Final Word: What Cloud Apps are Becoming First-Pick for Modern Users and Developers?
Cloud mobile apps are surefire solutions for mobile developers. They can customize mobile cloud apps for any device or an operating system for higher user experience. That's why; most businesses count on cloud apps to successfully meet their users' needs.
Mobile devices are everywhere, from homes to businesses, and everywhere, this world is swamped with smart devices. So, to ease up usage of mobile apps, cloud has become a major resource and first-choice across modernized IT landscape. It's the reason that numerous businesses, enterprises and companies of all sizes are shifting their databases to the cloud as they can develop, deploy and manage mobile apps with the help of infrastructure and resources available in cloud technology.