Summary
Selecting a software development company with the assurance of guaranteed quality products is a tedious process. At this time, one question always arises in mind: What are the signs to know that a software development company is focused on quality? How do I get quality software development in time?
This blog is a humble effort to describe indications about whether a software development company is focused on quality or not. As one simply cannot insist and negotiate on quality.
However, we first need to know what software quality metrics they should measure against.
First you should know, What Are the Metrics for Measuring Software Quality

The metrics for measuring software quality are numerous but can be cut down into the following four essential categories:
o Code quality o Reliability o Usability o Security
1-Code Quality
A quality software code with minimal bugs differentiates between a good development company and an average one. We use the term "minimal" because it is close to impossible to prevent bugs during development, as some bugs are inevitable and what matters is how we fix or control them.
The developers measure their code quality as they develop since it means that they can identify and fix any problems during the build. This prevents the software to experience any loopholes in the future and ensures a quality implementation. The code quality is measured against the coding standards, code reviews, code analyzers, and refactor legacy code.
2-Reliability
Software reliability is an important attribute that contributes to the quality of the software. This ensures its ability to provide a failure-free operational software. Reliability metrics measure whether it will provide essential services at the right time. Reliability can be checked by using Mean Time Between Failure (MTBF) and Mean Time To Repair (MTTR).
3-Usability
Usability metrics by the name itself indicates whether the program is user friendly or not. Each software is used by the end-user so it is important to measure that the end-user is happy or not by using this software which is also considered as customer reviews for constant improvements.
4-Security
Security metrics measure how secure the software is? In the realm of cyber threats affecting businesses everyday, security is the most essential part of every software. Security assures that there are no unauthorized changes, no fear of cyber attacks when the software product is used by the end-user.
Below 5 Signs will tell you, the Software Development Company is focused on Quality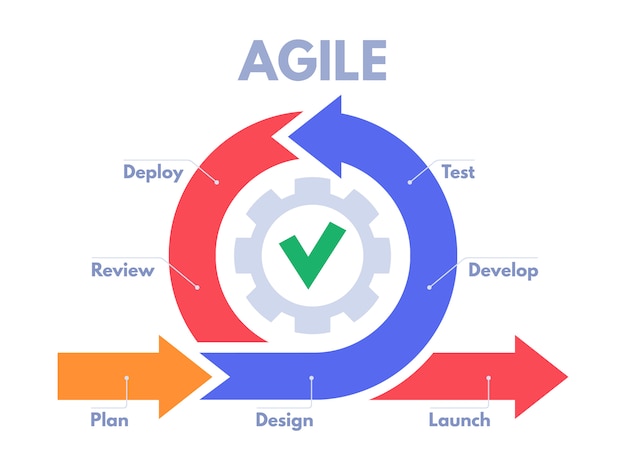 Quality work provides great value to the final product. Ever been frustrated with technology in your life before? It may be the result of a lack of quality.
Quality assurance is a crucial part of every software development process. In its essence, maintaining quality in software development helps companies to create products and services that meet the expectations and requirements of customers.

This drastically improves the loyalty and trust of consumers. By following the standards and procedures defined by quality standards, teams can prevent product loopholes before they emerge and become a major issue.
1-Planning the Quality of End Product
One of the most important factors that determine whether a software development company is delivering a quality product is when it sets the benchmark for the quality of the end product.
The quality of a product is a result of extensive planning and research. Clients often pick the software that aligns with their specific business requirements, therefore, it is necessary to be compliant with the specific requirements of the client.
2-Continuous Monitoring of Software Development
The software development process ensures the quality of the product but it's crucial to constantly monitor this development process to maintain reliability and meet the expectations of the client.
You can accurately track the entire software development process including feature analysis, architecture, and design, preparation, coding, reviewing delivery, and support. Monitoring also ensures the smooth running of software, without any complications.
3-Keeping Customer Service a Top Priority
Among the signs of the best software development company is if they prioritize customer satisfaction. A company that invests its time in entertaining the great concerns of the customer and aligns its requirements with the service, transcends excellent customer service.
It shows the desire to create something valuable and trustworthy, which does not only retain the customer but also provides them a quality experience.
4-Higher Expertise and Investments in their Capacity
Each product requires a specific skill set from their developers thereby before hiring a software development company, you need to make sure that how good are the developers in your chosen company? A good software development company invests in a robust recruitment process.
They would hire only the top talents and expertise that will dedicate their time in returning the best possible product. An added benefit would be if the team is well-versed with the direction of the project and mindful of what more they can contribute.
5-Software Security
In today's business processes, a simple error can end up resulting in millions of dollars of losses. If a company has a lack of security, it will lose customer trust in their products. When major companies are prone to be hacked, it becomes arguably much easier to hack those that do not have access to adequate resources to back their security measures.
This is why software security is important to rest assured that your software development is in good hands. Designers, developers, and analysts would carefully conduct risk analysis for each stage of the software development life cycle and update the software from time to time to protect the software from any new type of malicious attack while ensuring the quality.