Online shopping has gained fame in these last few years. Now, if you want to buy something, you do not need to walk to the store. With just a Smartphone and internet connection, you can buy anything you want, from any place in this world. This can be achieved thanks to two popular networks which are known as E-Commerce and E-Business.

Most people think those two terms have a similar meaning. Both of them aren't similar but closely related to each other.
Wondering what makes differences between eCommerce and eBusiness?
Although, they might seem interchangeable linguistically technically– They are different.
Let's say; you want to buy a Hardiman Kitchen Cart but don't want to visit a shop nearby. What is the best possible alternative for you?
Pretty simple, you'll pick your Smartphone and book your order from a credible supplier. And, this will take your few minutes and after a few days; you'll have a Hardiman Kitchen Cart at your doorstep.
What do you think; could this be possible without eCommerce and eBusiness?
No!!
But,
There are some misunderstandings when it comes to the use of eCommerce and eBusiness?
That's why; I'm going to discuss the differences between eCommerce and eBusiness in detail here in this blog.
Let's start!!!
What is eCommerce?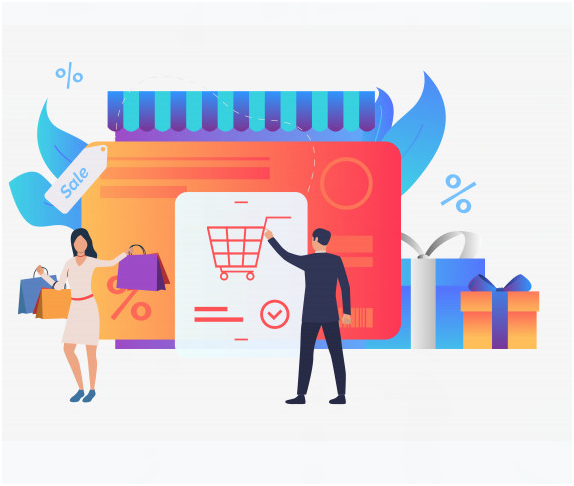 eCommerce or 'Electronic Commerce' is a process of selling and buying through the use of the Internet. In contrast to a physical store, in eCommerce, there is no need for buyers and sellers to be present at the same point to meet each other because the whole process is done online.
The following are the types of eCommerce around the globe:
1-Business-to-Consumer (B2C)
Business-to-Consumer or B2C is the type of eCommerce in which electronic relationship is built between the seller of any product and the final customers. It is the most common kind of eCommerce.
Since it is easy to find experts now for eCommerce development; this kind of eCommerce business has become vastly dynamic and more in demand. Therefore, everybody has the freedom to build a store and start boosting eCommerce sales. That's why; you all find all sizes of web stores selling products from books, electronic goods to clothes and digital products such as music, movies, etc.
Realistically, B2C is revolutionary for eCommerce as it has simplified online shopping greatly as compared to traditional shopping because it is not heavy for customers' pockets (If the shipping cost is excluded).
2-Consumer to Consumer (C2C)
All electronic transactions of products or services between one customer to another customer fall into Consumer-to-Consumer (C2C). This type of eCommerce business can be carried out with the help of a third-party. eBay is a good example here that is used as a marketplace for online auctions.
3-Consumer to Business (C2B)
In Consumer-to-Business, consumers build a product or create a service that is used by a company to facilitate its end-users for achieving business goals. Upwork is a good example here because it runs on this business model in which expert freelancers offer their expertise for companies to solve their most complex issues.
4-Business to Administration (B2A)
(B2A) or Business-to-Administration covers a transaction that is carried out between business and government online. It covers a variety of services e.g. employments, legal documentation, and social security, etc.
5-Consumer to Administration (C2A)
All kinds of transactions that happen between the consumer and the government i.e. taxes fall in the category of Consumer to Administration (C2A).
Related Read: How to Create an eCommerce Website with WordPress in Just 5 Minutes?
What is eBusiness?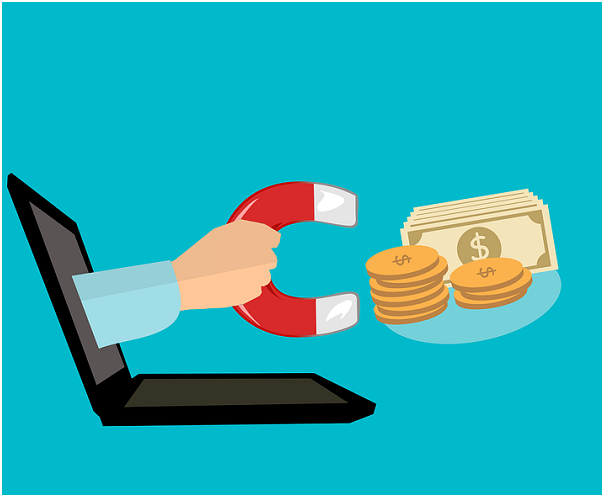 eBusiness (Electronic Business) refers to the use of the internet, intranet, and website to conduct business. Seemingly, eBusiness and eCommerce are similar to each other but eBusiness is more than just an act of buying, selling services and products across the Internet.
eBusiness comprises various kinds of business processes i.e. electronic order processing, Supply-Chain management, CRM, etc. So, it shows that eCommerce is just a subset of eBusiness.
Following are the two types of eBusiness:
1- Brick and Click
This term is for those companies that run their business in both ways: Online and Offline. A business which has a website to offer online services but also runs physical store to sell products and services is the example of a brick and click.
Following companies fall into brick and click of Brick and Click eBusiness:
a- Compaq
b- Merrill Lynch
c- Barnes & noble
2- Pure play
This refers to a company that focuses on a particular product or service instead of dealing with many kinds of products.
Examples:
a- General Electric (GE)
b- Microsoft
c- Adobe
The Advantages of E-Commerce & E-Business for an Entrepreneur
eCommerce and eBusiness have changed the paradigms of online shopping. As customers, you might have tasted some of the advantages of eCommerce or eBusiness, but did you ever think what benefits can you get as a business owner from eCommerce and eBusiness?
Not yet, below I'm going to share few advantages of eCommerce and eBusiness which will certainly excite you:
Flexible Business Hours:
Internet is a thing which never sleeps (Unless there is a technical malfunctioning), So as an entrepreneur, you'll experience accumulation on money when you're at sleep with eCommerce and/or eBusiness.
Minimum Money and Time Spent on your Business
With a physical store, there come lots of complications and you will have to pay different kinds of costs i.e. electricity, telephone bills, rents, etc. On the other hand, eCommerce and eBusiness will make your life hassle-free. Think for a second, is it easy to send promotional emails online or getting 1000 brochures printed? It's easy – emails will rock your business.
So, an online business saves costs and helps you define your true potential through the use of the Internet.
No Geo-Restriction
The Internet is everywhere. You can advertise yourself; make clients not only statewide but also worldwide. Plus, it will save hours of operations for you.
Track your Business Growth
In eBusiness; tracking growth is very easy. There are numerous tools available to track business development and you can familiarize yourself with the demands of customers.
Reach your Customers Fast
The sooner you will reach your customers, the better will it be for your business to grow. Since, it's easy now to generate leads through the use of best eCommerce practices, better try those and you'll be able to reach the doorsteps of your potential customers before your competitors do.
Here is an Infographic that will make you more aware of key differences between eCommerce and eBusiness so that you could easily evaluate what suits better to your needs:

Final Words: What are the differences between eCommerce and E-business?
Although eCommerce and eBusiness are both ways of conducting business online and, therefore, the majority of Internet users confuse usages of both business models. But, in reality, they are not.
eBusiness is all about the use of technology and the Internet to conduct businesses online.
On the other hand,
eCommerce is centered towards selling goods and services online and it doesn't involve much of other businesses involved.
The major similarity between the two is 'Presence across the Internet.' However, the main difference only lies in the way they are carried out.