"I want more sales this year."
Yes. This is the dream of every ecommerce retailer.

Because, more sales = more satisfaction = happier entrepreneur = more opportunities.

And, you won't like to let go of the opportunities of boosting revenue of your storefront. Wouldn't you? Because eCommerce is a new normal with a plethora of opportunities for you. According to Statista, about 270 million Americans are going to make online purchases and it will lead to total spending of $548 Billion. The rise of ecommerce in the United States is even speedier than ever before.
Based on data from the U.S Census Bureau, the following chart shows that the effects of online shopping on total retail sales in the USA is still smaller than it is speculated. Only in the first quarter of 2019, e-commerce constituted about 10 percent of total retail sales – It is the first double-digit share for completely non-holiday quarter.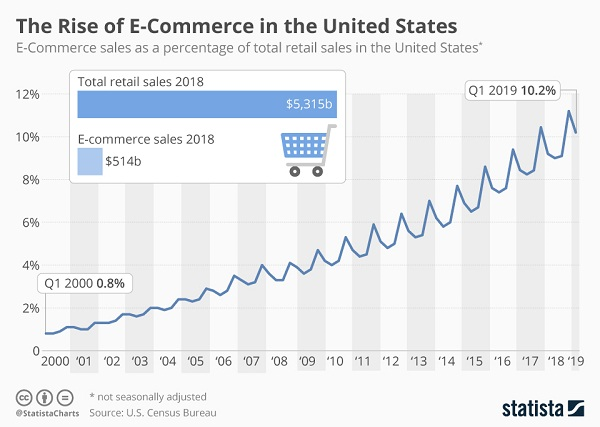 However, the question still remains: how can you get more sales and make your ecommerce business super-successful?
There is a one sure short way to achieve more than and that is – Conversion Rate Optimization.

Are you wondering – How?

Let's assume that your current conversion rate is 5%. It means for every 100 visitors to your website; you're easily turning 5 out of 100 into your customers. Not bad – But, if you want to increase your conversion rate to 7%, 15%, 25%, 80% or maybe even 100% – certainly, you're spending a good amount of money and time…… Following are the 5 best practices to increase your ecommerce business.
All-in-all, these best practices are researched, tried-and-tested, and based on the experiences of the successful online stores in major destinations across the globe.
Get better results, test these practices on your own webstore, and challenge mediocrity. They will definitely help you take your ecommerce business to the next-level.
1- Keep your Ecommerce Website Decluttered for Clearly Visible CTA
Ecommerce websites with minimal web designs have higher chances of conversion rates. Go to your ecommerce website and take a close look at your homepage now.
What is the very first thing a visitor sees there?
A clear point of message. Always remember: there should be a clear point of focus. Therefore, your visitor's eyes should be unconsciously drawn to a CTA or a product (s) you're selling.
That's why; keeping too much clutter on your homepage and products pages will make it hard for visitors to identify your CTA (Call- To-Action).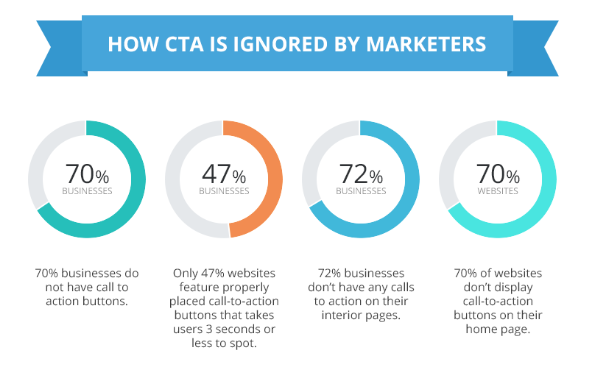 Obviously, only 47% websites have properly featured CTA that hardly takes 3-4 seconds for each visitor.
Well, you must aim for a time much speedier than that.

Plus, you should plan proactively to ease up their visit on your website, and help them in their journey – That is to make a purchase.

In a nutshell, keep your website decluttered for your consumers because it will make your online store minimal yet engaging for visitors.
2- Use Chatbot for Impeccable Interaction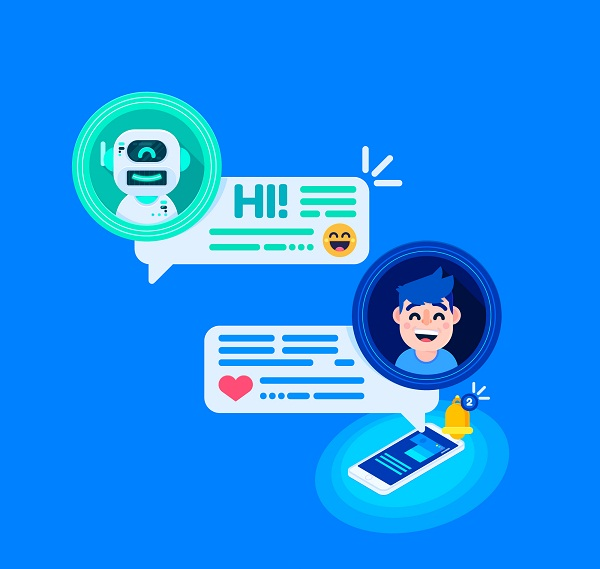 Chatbots are effective weapons for e-commerce businesses for enhancing customer experience. They can be used to communicate with customers instantly. Plus, they can help resolve complex issues on multiple platforms such as Facebook.
In technical terms, a chatbot is a computer program to simulate a conversion with a human user with an intent to cater better services. Chatbots are incredible advanced – They are hard to distinguish with real human-like interaction.
Chatbot on Smartphone
A live chatbot offers a highly personalized experience to your consumer. It effectively guides your visitors down to the sales funnel by helping them in their purchasing decisions. It will answer all questions related to the product and process knowledge on the way to the checkout page.
Likewise, you can program chatbots to fetch important data from email marketing campaigns, and discount codes offers etc.
Also, Live Chat Bots can help a client manage and track your inventory, so that you could get a better idea of which product is running out stock and which item is best-seller for your online store.
3- More Delivery Options with Free Shipping
If you're passionate about making your ecommerce business highly successful, there is a thing which you must work right away: Fast, convenient and timely delivery options.
With more delivery options, your chances of standing out in the competition will double and you will become credible webstore of 2019.
With this sudden boom in the ecommerce sector, online shoppers want to receive their orders instantly which has shaped a need for more delivery options for quick movement of products from stores to threshold of online shoppers. Amazon is the great example here. It uses drones and robots to ensure quick package delivery in countries like Australia, USA and England – soon, this method will spread to the rest of the world. So, if you want more happy clients, then provide them many delivery options and you will see your results going through the roof.

Another important thing which you should never forget – Free Shipping.
It is very simple: Don't charge your customers for shipping. Never.
Are wondering why?

It is because unexpected costs are the top reasons that lead to shopping cart abandonment.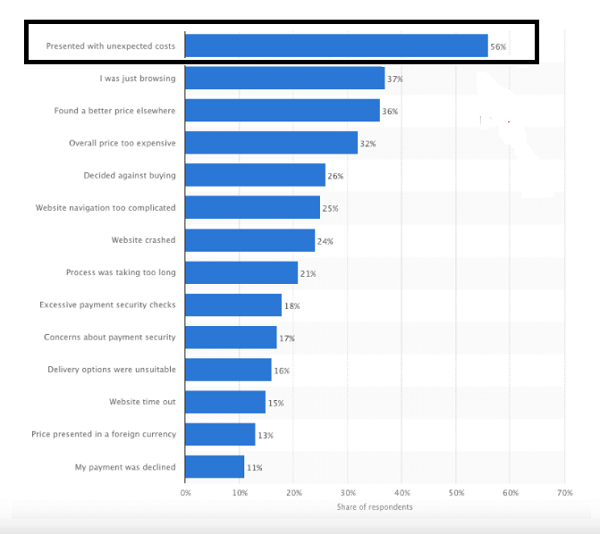 Suppose that you're the consumer – You see price listed on one page of an ecommerce website, but at checkout, you see additional charges – would you decide to buy because you'll have to pay taxes, but the shipping cost too?

So, cut these added costs away because they're driving people away from your website (Your online business). A better strategy could be to increase prices of your products appropriately to cover shipping costs instead of charging extra amount of money for shipping separately.
4- Give Video Demonstrations
Undoubtedly, a single visual is more message-driven than 1000 words combined.

However, images aren't enough, sometimes. If you want to sell something that requires a demonstration, add a video.
Yes. Try your hands around video for your products. Because, in a recent study done by Forbes, "Over 90% of consumers say videos are literally helpful in decision-making when it comes to purchasing a product."

That must be why Zappos implemented this strategy on its website: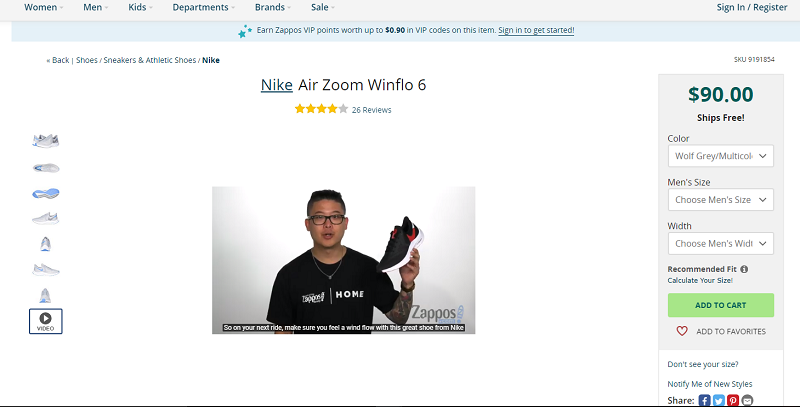 Therefore, In addition to high-res photos and catchy product descriptions; the website with video demonstrations for its items sells well.
All-in-all, this extra layer of information makes it easier for prospects to find out how does each product work.
5- Build Relationships with Brand Influencers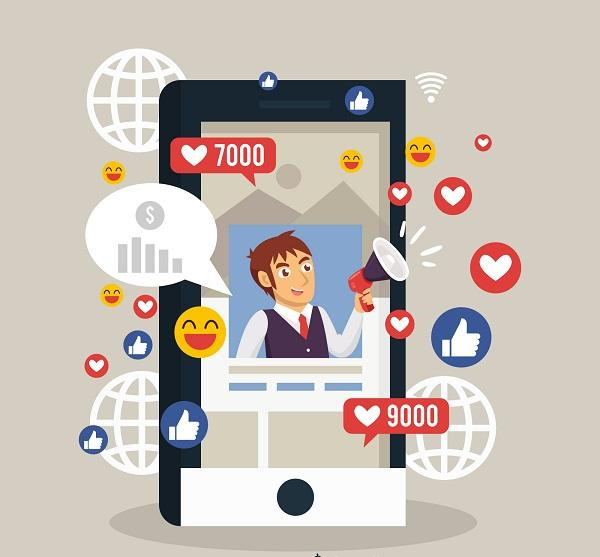 Credibility is one of the best ways to boost your sales and make your ecommerce website highly successful.
So, when a celebrity or someone with really strong social media following will endorse your site, it will make your online retail store look more legitimate. This tactic for marketing your brand isn't free at all, but it will definitely increase your ROI.

Make sure to get brand influence related to your industry onboard. Keep relevancy in mind when it comes to influencer. For example, if you're selling Fashion related products, having an influencer with little or zero experience in fashion related produce won't have a great impact on your online store's sales.
Final Words – 5 Best Practices to Make your Ecommerce Business Successful – Timely and Reliably
Finally, you've come to know 5 top practices that can certainly make your ecommerce business very successful- 1) Make your ecommerce website clutter-free to clearly represent CTA for quick action, 2) Chatbot will take interaction with your customers to the next-level, 3) More delivery options with free shipping will give you leverage over your competitors,4) Video demonstration will help clients make timely purchasing decision, and 5) Take brand influencers on board and they will make your brand look credible.
Apply these practices and you will be able to leap frog competition and win your ecommerce business targets timely.